Container Management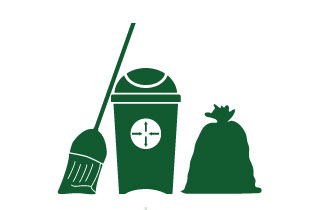 At Sierra, we understand the value of your capital assets, and the impact that container management has on your business. Good container management can have a positive effect on every part of your business including operational efficiency, capital expenditures and customer satisfaction. We also know that operating collection, processing and disposal operations in the solid waste industry is not easy. Every day, millions of events happen on the streets, all creating a complex logistics operation filled with safety concerns all while trying to earn a fair margin. Many service providers have realized the value of focusing on their core business: collecting, processing, and disposing of waste, recycling, and organics in an efficient and safe manner. Container management, although an important piece of the business, is not considered "core". Sierra through its experience can manage this part of the business. This service includes the fulfillment of work orders, repair of containers, inventory control and other unique field services that you face on a regular basis.
Data Management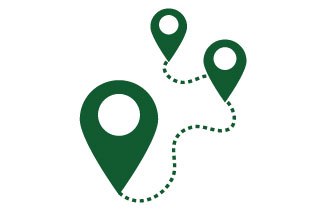 In the solid waste & recycling industry, millions of data points accumulate every day from field operations. What does all the data mean? For most operators, a high percentage of the data has no value. At Sierra, our job is to help you focus on the highest priority information per your business objectives. Whether it is safety, maintenance, efficiency or sales lift, Sierra will match the right technology to the corresponding application. Viable commercial technology offerings are available today but unfortunately are misused repeatedly. Sierra is your consultant in assessing what technology is best suited for your business needs and implementing the right solution so you can execute in the field. Remember, Sierra believes in simple and effective.
Containers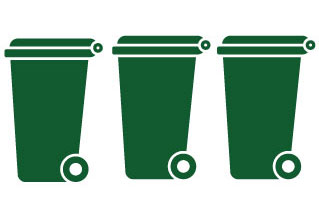 Using "lessons learned" from the field and consulting with operations and container management experts, Sierra has applied this knowledge in the design of its residential roll-out carts. With a focus on the core essentials of everyday operations, Sierra has concentrated its energy on the standard sized containers for the industry. All Sierra containers are ANSI compliant and tested, and are RFID friendly with supporting systems. Sierra has incorporated a due diligence approach to create a design that works best with current automated lifting systems and we have paid close attention to key wear areas. Our design also efficiently cubes on trucks, saving freight dollars for our customers while reducing our carbon footprint.
Sierra offers 95, 64, 32, and 21 gallon curbside containers as well as an organic kitchen container.